Heidegger and Protestant theology
Forskerseminar ved Richard Wolin  finder sted tirsdag den 1. maj, 15-17
i Købmagergade 44-46, vær. 347, 3. sal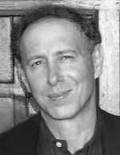 Richard Wolin, Distinguished Professor of History and Comparative Literature
på The Graduate Center, City University of New York
og gæsteprofessor på Centre for Modern European Studies (CEMES), KU
Richard Wolin er ekspert i moderne europæisk intellektuel historie og har skrevet en række bøger om bl.a. Walter Benjamin, Heidegger og Frankfurter-skolen.
Desuden er han en anerkendt amerikansk kritiker. Som udgangspunkt for foredrag og diskussion læses det sidste kapitel af Wolins bog om 'Heidegger and his Children: Hannah Arendt, Karl Löwith, Hans Jonas, Herbert Marcuse'.
Kapitlet kan fås ved henvendelse hos Anna Vind,  av@teol.ku.dk
For yderligere reference henviser Wolin til Heideggers tidlige foreslæsningsrække fra 1919: 'The Phenomenology of Religious Life' (i engelsk oversættelse).
Vel mødt!
Seminaret er arrangeret af :
Forskergruppen Europæisk Identitet,
Center for Moderne Europastudier (CEMES), KU
og forskergruppen In-visibilis, Det Teologiske Fakultet KU.
Martin Heidegger