The Hegemony of Growth
The OECD and the Making of the Economic Growth Paradigm
 
Matthias Schmelzer's latest monograph on the OECD raised both questions about the role of international organisations in the ebbs and flows of international trends in political economy, but also several methodological and historiographical questions about how we could or should study IOs, including the EC/EU.
Matthias Schmelzer (University of Jena/University of Zürich) will present his book, followed by comments by Karen Gram-Skjoldager (Lektor, Aarhus University) and Carl-Johan Dalgaard (Professor, University of Copenhagen)​, and a Q&A session.
The lecture is open to all and will be followed by a reception.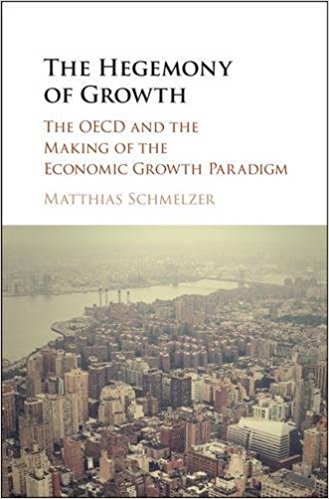 The Hegemony of Growth: In modern society, economic growth is considered to be the primary goal pursued through policy-making. But when and how did this perception become widely adopted among social scientists, politicians, and the general public? Focusing on the OECD, one of the least understood international organizations, Schmelzer offers the first transnational study to chart the history of growth discourses. He reveals how the pursuit of GDP growth emerged as a societal goal and the ways in which the methods employed to measure, model, and prescribe growth resulted in statistical standards, international policy frameworks, and widely accepted norms. Setting his analysis within the context of capitalist development, postwar reconstruction, the Cold War, decolonization, and industrial crisis, The Hegemony of Growth sheds new light on the continuous reshaping of the growth paradigm up to the neoliberal age and adds historical depth to current debates on climate change, inequality, and the limits to growth.


The lecture is part of the Author meets Critics series and is organized by Centre for Modern European Studies (CEMES) / the research group 'Rethinking European Integration'.