Agamben's Theology: A Critical Reading of The Kingdom and the Glory
Guest lecture by Adam Kotsko
Agamben's recent work has been marked by an increasingly insistent focus on theology. While theological traditions have always been a part of his erudite and wide-ranging investigations, beginning with The Kingdom and the Glory, the Italian philosopher has made a systematic case for the centrality of theological concepts in contemporary models of governance. In this lecture, Adam Kotsko, the translator of many of Agamben's most theologically focused works, will engage in a critical reading of The Kingdom and the Glory, showing how it exemplifies both the promise and the peril of Agamben's genealogical method.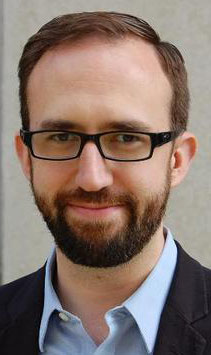 Adam Kotsko is on the faculty of the Shimer Great Books School at North Central College, where he teaches widely in the humanities and social sciences. His research focuses on political theology, continental philosophy, and the history of Christian thought.
He is the author, most recently, of The Prince of This World, a study of the political legacy of pre-modern Christian ideas about the devil, and Neoliberalism's Demons, which argues that the contemporary political-economic order functions on the basis of a logic of moral entrapment that echoes the theological concept of demonization.