Ecology, Sustainability and Materiality
New Research Perspectives in Cultural and Literary studies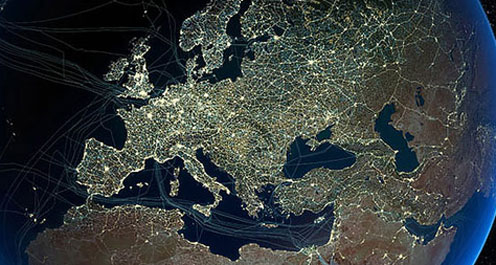 The increased awareness of the global climate change has led to the development of new research approaches and new methodological-theoretical discussions within the humanities: Sustainability Studies, the  Material Turn and Ecocriticism are some of the important emerging fields that combine literary, cultural and historical studies in investigating new relations and hierarchies between subject and object, human and non-human, man and nature.  Following from the ongoing revision and discussion of the conceptual and scientific framing and guidance of research in the humanities, especially in the light of the climate crisis, new transdisciplinary approaches are applied to seemingly well-known and also new areas and texts. The seminar consists of four presentations by German and Danish researchers, followed by responses. It will introduce to new transnational and interdisciplinary research projects on ecology, sustainability, and materiality as well as initiate a discussion of the wider epistemological significance of new paradigms such as the Antropocene.
Speakers
Gabriele Dürbeck, Professor, University of Vechta
Hubert Zapf, Professor University of Augsburg
Dariya Manova; MA, Ph.D. student, Humboldt University Berlin
Adam Paulsen Associate Professor, University of Southern Denmark
Dorthe Gert Simonsen, Associate Professor, University of Copenhagen
Detlef Siegfried, Professor, University of Copenhagen
Anna Sandberg, Associate Professor, University of Copenhagen
Programme
Part one: The Anthropocene
10:15-11:30
Gabriele Dürbeck (Vechta): Narratives of the Anthropocene as an inter- and transdiciplinary discourse
Respondent: Adam Paulsen (Odense)
11:30-12:15
Dorthe Gert Simonsen (Copenhagen): Historizing the Great Acceleration. Timing the Anthropocene
Lunchbreak
Part two: Ecocriticism and Sustainability
13:15-14:30
Hubert Zapf (Augsburg): Literature as Cultural Ecology: Sustainable Texts
Respondent: Anna Sandberg (Copenhagen)
14:30-15:30
Dariya Manova (Berlin): The Discourses of Raw Materials in the Popular Literature and Press of the German Interwar Period
Respondent: Detlef Siegfried (Copenhagen)
The seminar is open.
For participation, please contact Anna Sandberg.