Hermeneutics: History, Poetry, Enlightenment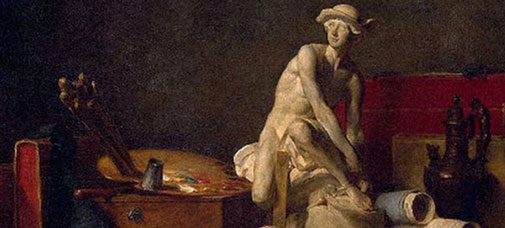 AUTHOR MEETS CRITICS
CEMES Debate meeting, June 13th 2018, 16:15-17:45
The Saxo Institute, South Campus, room 12-3-07
Professor Kristin Gjesdal, Temple University/Oslo University on her book:
Herder's Hermeneutics: History, Poetry, Enlightenment (Cambridge University Press 2017)
Through a detailed study of Herder's Enlightenment thought, especially his philosophy of literature, Kristin Gjesdal offers a new and sometimes provocative reading of the historical origins and contemporary challenges of modern hermeneutics. She shows that hermeneutic philosophy grew out of a historical, anthropological, and poetic discourse in the mid-eighteenth century and argues that, as such, it represents a rich, stimulating, and relevant engagement with the potentials and limits of human meaning and understanding. Gjesdal's study broadens our conception of hermeneutic philosophy - the issues it raises and the answers it offers - and underlines the importance of Herder's contribution to the development of this discipline. Her book will be highly valuable for students and scholars of eighteenth-century thought, especially those working in the fields of hermeneutics, aesthetics, and European philosophy.
Discussants: Christian Benne, Adam Paulsen
 The debate meeting is open to all and will be followed by an informal reception
Please register if you're not part of the research group
"Thinking the European Republic of Letters": christian.benne@hum.ku.dk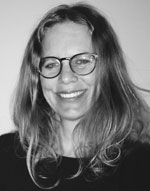 Kristin Gjesdal teaches philosophy at Temple University and currently holds a professorial fellowship in philosophy at the University of Oslo, where she received her PhD. She has lived and studied in Oslo, Berlin, Frankfurt, New York, and Chicago and been a literary critic in the National Broadcasting (radio) and several newspapers in Norway. She is an area editor of Nineteenth-Century Philosophy for the Stanford Encyclopedia of Philosophy and serves on the editorial boards of Agora (Norway), Kritik & Klasse, and the book series Cultura della Modernità (Pisa). She works in philosophy of tragedy, publishes routinely on Shakespeare and Ibsen, and is about to finish a book manuscript entitled 'Staging the Nineteenth Century: Ibsen, Hegel, and Nietzsche'. More recently, she has turned to a project on women philosophers in the Nineteenth Century and a book-length study of the hermeneutic tradition from Herder to Dilthey.
Christian Benne teaches European literature and intellectual history at Copenhagen University and is the co-leader of the CEMES-group "Thinking the European republic of letters".
Adam Paulsen teaches Comparative literature at the University of Southern Denmark and writes, among many other topics, on Herder, whom he has also translated into Danish.