Neoliberalism's Demons. On the political theology of late capital
AUTHOR MEETS CRITICS - A CEMES DEBATE MEETING
CEMES and the research group Religion and Modern European Cultures is proud to announce an Author Meets Critics session with Adam Kotsko on his new book Neoliberalism's Demons. On the political theology of late capital.
Critics are
Assistant Professor Andreas Bandak, Univeristy of Copenhagen
Professor MSO Mikkel Thorup, AarhusUniversity
Professor Mitchell Dean, Copenhagen Business School
Book description
By both its supporters and detractors, neoliberalism is usually considered an economic policy agenda. Neoliberalism's Demons argues that it is much more than that: a complete worldview, neoliberalism presents the competitive marketplace as the model for true human flourishing. And it has enjoyed great success: from the struggle for "global competitiveness" on the world stage down to our individual practices of self-branding and social networking, neoliberalism has transformed every aspect of our shared social life.
Read more at Stanford University Press.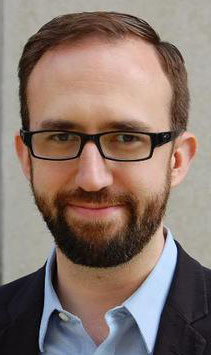 Adam Kotsko is on the faculty of the Shimer Great Books School at North Central College, where he teaches widely in the humanities and social sciences. His research focuses on political theology, continental philosophy, and the history of Christian thought. He is the author, most recently, of The Prince of This World, a study of the political legacy of pre-modern Christian ideas about the devil, and Neoliberalism's Demons, which argues that the contemporary political-economic order functions on the basis of a logic of moral entrapment that echoes the theological concept of demonization.
Organized byt the CEMES research group Religion and Modern European Cultures