Women and Radical Thought: From the Renaissance to the Enlightenment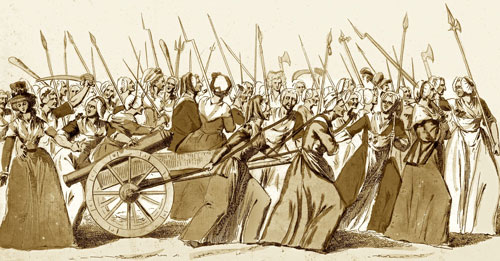 International workshop
University of Copenhagen
22 -23 November 2018
The so-called radical enlightenment was a European movement during the early modern period that was decisive for the formation of modern European democracies; thinkers across Europe were participating in the spread of new and radical ideas. In recent years, the scholarship on this tradition of thought has flourished, developed and brought to light many texts, topics and ways of communication that were hitherto unknown or barely studied. Meanwhile, the term "Radical Enlightenment" itself came under scrutiny and its meaning and legitimacy became contested. One matter, however, is virtually absent from the current discussions: women's participation in and contributions to radical circles and thought. One may actually ask: Where are the female radicals? The workshop takes up this question and will explore new ways of answering it by following the twofold aim:
to critically investigate and re-assess the historiographical conception of "radical enlightenment" in relation to women's writings: What would count as radical thought from a female perspective of the period?
to make visible radical and subversive thought of women from the Renaissance to the Enlightenment. 
Read about the speakers                             Read the program here
The workshop is open, however registration is necessary!
Please contact Sabrina Ebbersmeyer: rtg643@hum.ku.dk
The workshop is funded by: 
The Centre for Modern European Studies (UCPH), cemes.ku.dk
The Department of Media Cognition and Communication (UCPH)  mcc.ku.dk
The Center for the History of Women Philosophers and Scientists (Paderborn University) historyofwomenphilosophers.org/
In cooperation with Center HWPS