Rilke, Heidegger, and the struggle for the Open (Das Offene)
Lecture by professor Hans Ruin, 
Södertörn University, Stockholm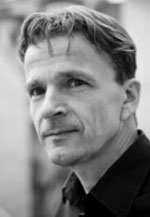 PhD in Theoretical Philosophy from Stockholm University 1994. Founder of the Södertörn University philosophy department in 1999. Co-founder and former President of the Nordic Society for Phenomenology. From 2010-2015 director of the multidisciplinary six-year research program "Time, Memory, and Representation - recent developments in historical consciousness" (www.histcon.se) 
All are welcome.
Organized by the CEMES Research Group
'Thinking the European Republic of Letters'