Engineered to Sell: European Emigres and the Making of Consumer Capitalism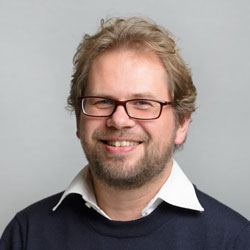 Author Meets Critics Debate with Jan Logemann.
Logemann will present his most recent book Engineered to Sell: European Emigres and the Making of Consumer Capitalism (University of Chicago Press, 2019), followed by comments from Detlef Siegfried (Professor at University of Copenhagen) and Stefan Schwarzkopf (Associate Professor at Copenhagen Business School) and a Q&A with the audience.
The lecture is open to all and will be followed by a reception.
Abstract
The mid-twentieth-century marketing world influenced nearly every aspect of American culture – music, literature, politics, economics, consumerism, race relations, gender, and more.
In Engineered to Sell, Jan L. Logemann traces the transnational careers of consumer engineers in advertising, market research, and commercial design who transformed capitalism from the 1930s through the 1960s. He argues that the history of marketing consumer goods is not a story of American exceptionalism. Instead, the careers of immigrants point to the limits of the "Americanization" paradigm. Logemann explains the rise of a dynamic world of goods and examines how and why consumer engineering was shaped by transatlantic exchanges. From Austrian psychologists and little-known social scientists to the illustrious Bauhaus artists, the emigrés at the center of this story illustrate the vibrant cultural and commercial connections between metropolitan centers: Vienna and New York; Paris and Chicago; Berlin and San Francisco. By focusing on the transnational lives of emigré consumer researchers, marketers, and designers, Engineered to Sell details the processes of cultural translation and adaptation that mark both the midcentury transformation of American marketing and the subsequent European shift to "American" consumer capitalism.
About
Jan Logemann is assistant professor at the Institute for Economic and Social History at the University of Göttingen. Among his many publications are "Consumer Engineering": Marketing Between Planning Euphoria and the Limits of Growth Edited with Gary Cross and Ingo Köhler (Palgrave Macmillan, 2018); More Atlantic Crossings? European Voices and the Postwar Atlantic Community. Edited with Mary Nolan, (German Historical Institute, 2014); Trams or Tailfins: Public and Private Prosperity in Postwar West Germany and the United States (University of Chicago Press, 2012).