How to make children and young audiences more interested in European audiovisual content?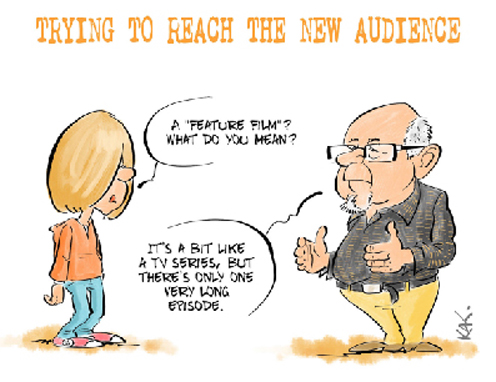 Attracting children and young audiences to European audiovisual content is currently one of the biggest challenges for European content producers and distributors. European films and TV series have a hard time competing with the popular US titles that digitization has made available only one click away. This online seminar explores possible strategies for connecting young audiences more productively with the European audiovisual content, and for building a European audience of tomorrow. How can we learn more about young people's tastes? What do young people consider relevant and quality content? How can we teach them to watch European arthouse cinema?
The seminar speakers are a mix of media scholars and industry professionals who in different ways generate insights into the tastes and opinions of children and young audiences. Their approaches vary from digital surveys and mobile ethnography to film literacy initiatives and financing forums for producers of European children's content.
The seminar is organized with the support of the Center of Modern European Studies (CEMES) in collaboration with the research project "Reaching Young Audiences: Serial Fiction and Cross-Media Storyworlds for Children and Young Audiences" (RYA).
To register, please write to petar@hum.ku.dk no later than 22 April.
Agenda
13:00
Setting the scene for the seminar
Petar Mitric (University of Copenhagen)
13:05
Panel discussion

Rikke Flodin, Anthropologist and Senior Consultant (Will & Agency)
Cathrin Bengesser, Assistant Professor in Media Studies (Aarhus University)
Jacob Breuning, Project Leader – School Cinema (Danish Film Institute)
Lennart Ström, Director (M:Brane financing forum)

Moderator: Petar Mitric (University of Copenhagen)

13:45
Q&A with our audience
Moderator: Pia Majbritt Jensen (Aarhus University)
14:25
Closing remarks and next steps