Policy and Production Encounters around Children's Television and Diversity
Facilitating Arab-European Dialogue on European screen content about displaced children in Europe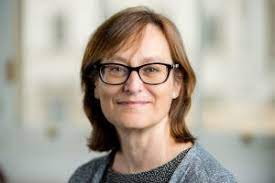 This presentation starts from the premise that research into how producers negotiate issues of diversity and multicultural content in Europe is rare and mostly relies on interviews and documents. It seeks to reflect critically on an alternative hybrid research method, which aims to open up a space for dialogue about production processes.  This method was applied in three workshops about children's content and forced migration that the project team ran with content creators and broad-casters of children's screen content in 2017–2018.
The encounters took place in three AHRC (Arts and Humanities Research Council)-funded workshops in Manchester, Copenhagen and Munich, bringing together producers, broadcasters, children's advocates and academics.  Designed initially to share research findings from an earlier three-year AHRC-funded project on pan-Arab television for children (2013-16), the workshops ended up achieving much more.  In addition to alerting European practitioners to the media needs, wants and experiences of young Arabic-speaking children, another key objective was simply to create space for critical reflection and dialogue between Europeans who regulate, commission, fund, produce or comment on children's content and their Arab counterparts.  In discussions stimulated by clips of European and other non-Arab content featuring children of Arab heritage and other migration backgrounds, participants from Egypt, Jordan, Lebanon, Palestine and Syria exercised a rare opportunity to provide feedback to their European colleagues. Instead of being the recipients of content, expertise or humanitarian interventions from bodies based in Europe and North America, they shared their expertise and knowledge of Arab production and reception contexts.  The presentation also reflects on the challenges of working with industry participants.
The seminar is organized with the support of the Center of Modern European Studies (CEMES) in collaboration with the research project "Reaching Young Audiences: Serial Fiction and Cross-Media Storyworlds for Children and Young Audiences" (RYA).
Jeanette Steemers is Professor of Culture, Media and Creative Industries at King's College London. She has published widely on European media industries and policy, including numerous articles and a book on children's media industries. Before becoming an academic, she worked in children's television distribution. She is co-author of Screen Media for Arab and European Children (2019, with Naomi Sakr).