Conference – Regulating Global Streaming Platforms in the Small-Nation Context: Mission (Im)Possible?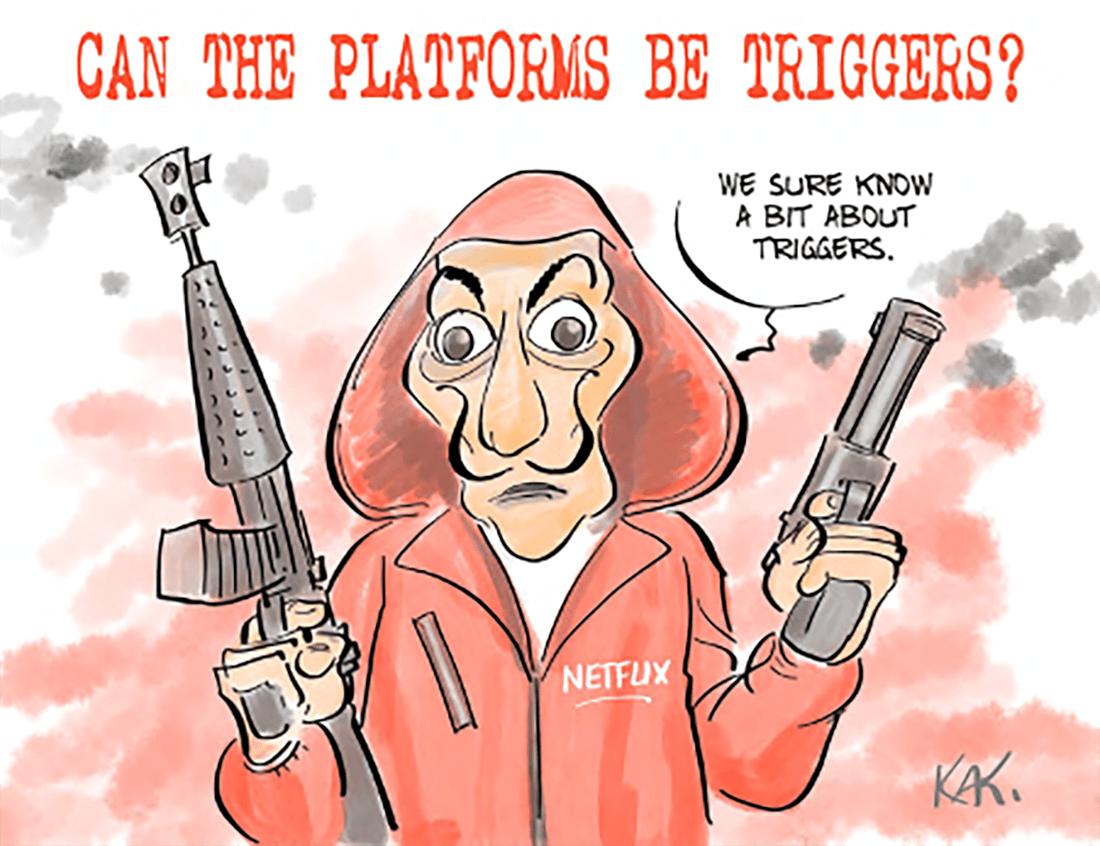 The conference puts together experts from small European territories which are at different stages in imposing the obligations for streaming platforms to invest in the local content. Some territories like Flanders have been engaged in this process since 2018 and have even revised the initial investment obligations to improve them. Some countries like Portugal, Croatia and Denmark, have only recently introduced the obligations, and are waiting for the first implementation results. The Czech Republic is still negotiating, while several countries like Sweden and Austria are only about to start the journey. What can these small territories learn from each other? Can they help each other avoid some common pitfalls?
The conference is organized by the Center for Modern European Studies (University of Copenhagen) in collaboration with the National Film School of Denmark, MEDIA Desk Denmark and the research project "Creativity and adaptability as conditions for the success of Europe in an Interrelated word" (KREAS).
To register, please write to Petar Mitric (petar@hum.ku.dk)
Programme
09:00-11:15 – Morning panel: "How can global streaming services support a small country's audiovisual sector?"
11:45-12:15 – Lunch
12:15-14:30 – Roundtable: "Things to remember when defining investment obligations for streaming services in a small European country"
How can global streaming platforms invest in a small country's audiovisual sector?
In 2018, the EU's Audiovisual Media Service Directive enabled the EU Member States to legally oblige global streaming platforms operating in their territories to invest in local content production. The streaming services can now contribute to the local European ecosystems by means of direct investments in local productions and/or a special levy transferred directly to the national film fund. Such obligations have already yielded returns in large European countries (e.g., France, Italy and Germany) where world languages are spoken and national audiovisual industries are highly developed and protected. But how does one impose investment obligations in a small EU country with a local language, a low-capacity audiovisual industry or limited lobbying resources?  What can we learn from the small EU countries that have already imposed investment obligations for global streamers? How much the investment obligations improved their local ecosystems? Did they trigger any new divisions and conflicts between the stakeholder groups?
To tackle these questions, our panel gathers experts from five small European territories (Flanders, Croatia, Portugal, Czech Republic and Denmark) who have deeply engaged in introducing the investment obligations in their local contexts. By exchanging their local knowledge and best practices, the experts will discuss how much small European countries can learn from and inspire each other during the complex process of integrating global giants into a small country's audiovisual industry.
Panel Participants
EU: Sofia Karttunen, Legal Officer, Europa Kommissionen 
Flanders: Tim Raats, Associate Professor at Communication Sciences Department of the Vrije Universiteit Brussel (VUB) and management board member at the Flemish Audiovisual Fund (VAF)   
Portugal: Susana Gato, Executive President, Association of Portuguese Independent Producers (APIT)  
Croatia: Christopher Peter Marcich, Head of the Croatian Audiovisual Center (HAVC)  
Czech Republic: Petr Szczepanik, Associate Professor in Film Studies at Charles University in Prague
Poland: Joanna Szymanska, CEO of Sipsboy
Denmark: Lars Hermann, Partner, Executive Producers and COO at Apple Tree Productions
Moderated by Petar Mitric (University of Copenhagen)
Things to remember when defining investment obligations for streaming services in a small European country
Roundtable participants
| | | |
| --- | --- | --- |
| Name | Function | Territory |
| Tim Raats | Media scholar/policy consultant | Flanders |
| Matthias Bürcher | Swiss Ministry of Culture | Switzerland |
| Claus Ledegaard | Danish Film Institute | Denmark |
| Lars Hermann | Producer | Denmark |
| Mariana Liz | Media scholar/policy consultant | Portugal |
| Christopher Peter Marcich | Croatian Audiovisual Center | Croatia |
| Charlotte Appelgren | Cine-Reggio | Europe |
| Sofia Karttunen | Legal Officer/European Commission | Europe |
| Joanna Szymanska | Producer | Poland |
| Katarina Krave | Film i Väst | Sweden |
| Pernille Backhausen | Lawyer | Denmark |
| Petr Szczepani | Media scholar/policy consultant | Czech Republic |
| Susan Kirby | Screen Producers Ireland | Ireland |
| Julie-Jeanne Regnault | EFAD | Europe |
| Edith Sepp | Estonian Film Institute | Estonia |
| Ivana Kostovska | Media scholar/Consultant | Europe |
 Moderator: Petar Mitric (University of Copenhagen)