Coloniality and Decolonization in the 20th century international sphere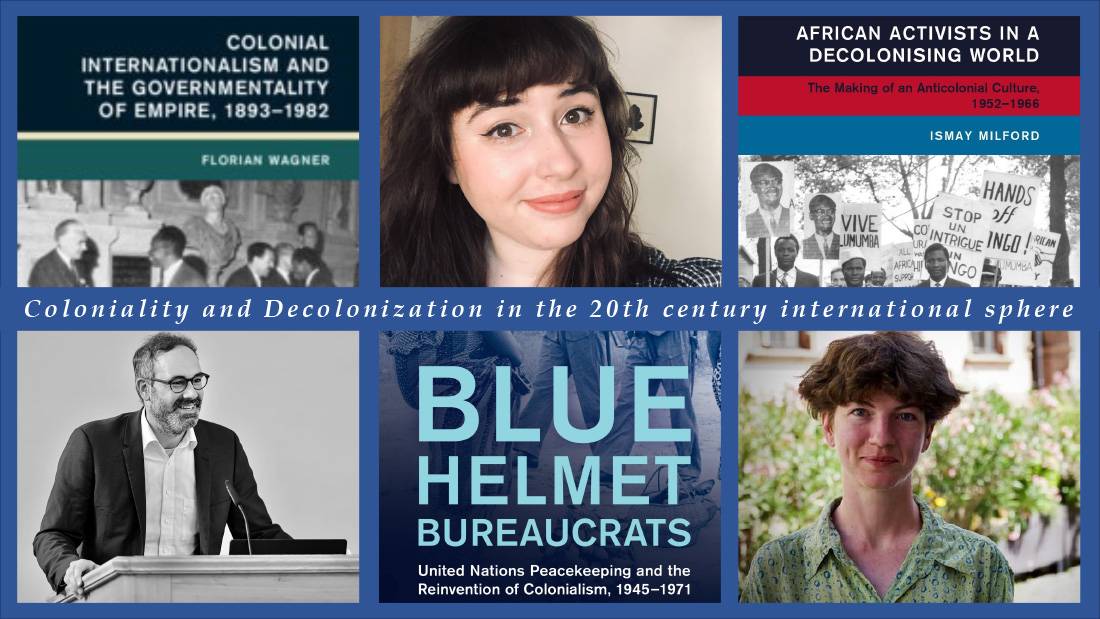 A moderated discussion between three historians on their important new monographs:
Ismay Milford (Universität Leipzig): African Activists in a Decolonizing World. The Making of an Anticolonial Culture, 1952-1966 (CUP 2022)


Florian Wagner (Universität Erfurt): Colonial Internationalism and the Governmentality of Empire, 1893-1982 (CUP 2022)


Margot Tudor (University of Exeter): Blue Helmet Bureaucrats. United Nations Peace Keeping and the Reinvention of Colonialism, 1945-1971 (CUP 2023).
The themes and approaches of these books speak to the dialogue of imperial/colonial, international and global history that has emerged in recent years as it pertains to the intertwined processes of multi-lateralization, globalization and decolonization in the 20th-century international sphere. The conversation will (a) outline the main interventions of the books (b) discuss cross-cutting themes/methodology and (c) engage in a broader discussion about the connections in the fields of international, trans-imperial/decolonial and global history. The conversation will be moderated by Haakon A. Ikonomou.

The event is co-organized with the Europe and International Co-Operation Research Group (CEMES) in collaboration with the GloBio Working Group and the New Diplomatic History Network.
For more information about the books: