Lost Country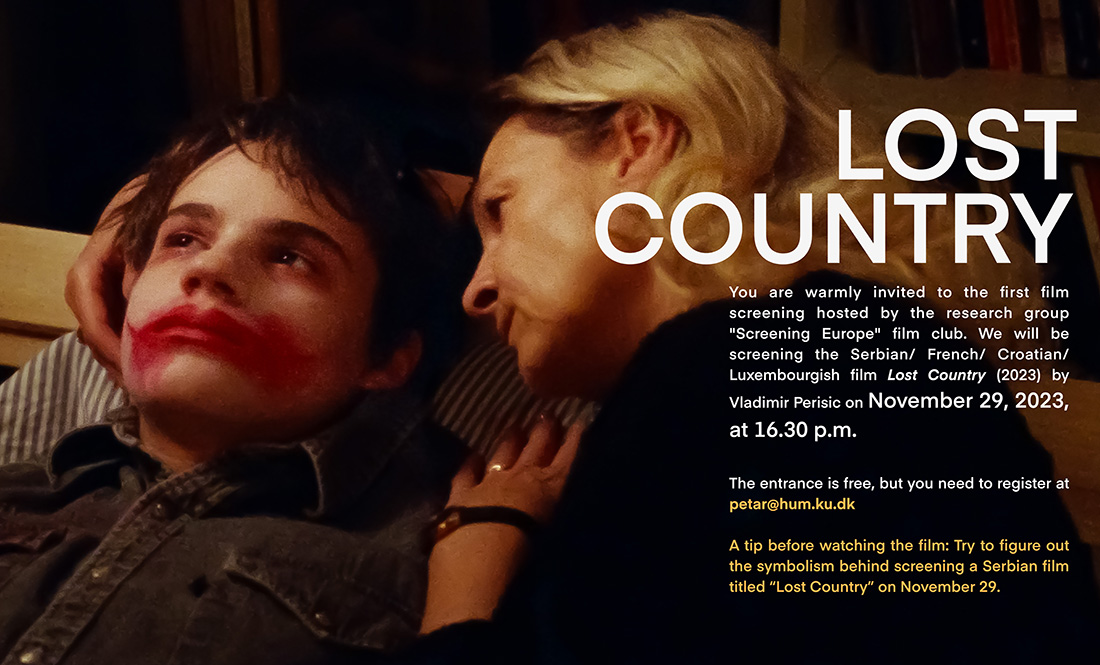 You are warmly invited to the first film screening hosted by the research group "Screening Europe" film club. We will be screening the Serbian/French/Croatian/Luxembourgish film Lost Country (2023) by Vladimir Perišiċ.
Synopsis
Serbia, 1996. During the student demonstrations against the Milosevic regime, 15-year-old Stefan has to go through the hardest revolution of all. He has to confront his beloved mother, a spokesperson and accomplice of the corrupted government that his friends are rising against.
About Vladimir Perisic
Vladimir Perišiċ graduated from film directing at 'La Fémis'. His first feature, 'Ordinary People' (2009), premiered at Cannes as part of Critics' Week. 'Our Shadow Will', was his contribution to the collective film 'Bridges of Sarajevo', part of the official selection at Cannes 2014.
A tip before watching the film: Try to figure out the symbolism behind screening a Serbian film titled 'Lost Country' on 29 November.
The entrance is free, but you need to register with Petar Mitric.