Churches, Culture and Economy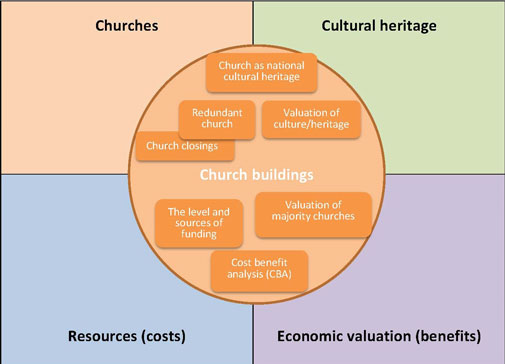 Cultural heritage, resources and economic valuation in relation to Nordic (European) majority churches.
A two-day workshop at University of Copenhagen
Date: 8. -9. Of September 2016
Workshop profile: Bringing together knowledge of churches, cultural heritage and valuation studies.
Old church buildings make up a substantial part of the cultural heritage in Europe. So far religious organizations, including established (state) churches, have financed the maintenance of the old church buildings and had the usufruct or ownership from the buildings. There seem to be an overcapacity of church buildings, which calls for new models of governance, usage and finance of the redundant church buildings.