The New Political Right and "Europe"

CEMES lecture series with open panel debates
16 November
 Final lecture – Roger Eatwell (University of Bath)

Discussant Niklas Olsen (University of Copenhagen)


'There is a vast academic literature on what this lecture series terms the European 'new right'. Yet remarkably little of it focuses on the issue of Europe, understood either as the EU or (especially) in a wider sense. When Europe is discussed, it is largely in terms of refining different concepts and explanations of Euroscepticism – such as weighing domestic tactical against ideological determinants of party positions'

Read the full abstract about the final lecture  here
Roger Eatwell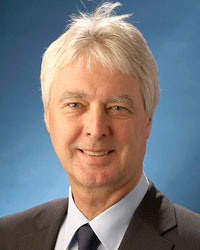 Is Emeritus Professor of Politics at the University of Bath. He was co-founder of the European Consortium for Political Research Standing Group on Extremism and Democracy and the linked Routledge book series, which he still co-edits (36 books have been published so far). In this series he has edited with Cas Mudde Western Democracies and the New Extreme Right Challenge (2004) and with Matthew Goodwin The New Extremism in Twenty-First Century Britain (2010). Earlier publications include (ed.) The Nature of the Right (1989), Fascism. A History (1995), and (ed.) European Political Cultures: Conflict or Convergence? (1997). Forthcoming works include 'Populism and Fascism' in P. Taggart et al (eds), The Oxford Handbook of Populism (2017), and 'Charisma and the Radical Right' in J. Rydgren (ed.), The Oxford Handbook of the Radical Right (2017). He is currently writing a book with Matt Goodwin on national populist politics in Europe and the USA, which will appear in 2017.
This series of lectures approach the new political right with a comparative approach, 
exploring the different expressions this important new political movement has found in different European countries. Read more here
The lectures are open to all. No registration.
Organized by Centre for Modern European Studies (cemes.ku.dk)
The  full lecture series program:
14. September
1) Introductory lecture: – Towards a New Political Right in Europe?
- Jeffrey Murer (University of St Andrews) 
21 September
Towards a New Political Right in Continental Europe:
France – Jørn Boisen (University of Copenhagen)
Germany  - Kai Arzheimer (University of Mainz)
Discussant Hans-Jörg Trenz  (University of Copenhagen) 
5 October 
Towards a New Political Right in East and Central Europe
Hungary/Poland - Andras Bozoki  (Central European University, Hungary)
Russia - Flemming Splidsboel-Hansen (DIIS)
Discussant Miklos Sükösd  (University of Copenhagen) 
26 October 
Towards a New Political Right in Scandinavia 
Denmark - Uffe Østergaard (Professor Emeritus, CBS)
Sweden  - Jens Rydgren (Stockholm Universitet)
Discussant Jes Fabricius Møller (University of Copenhagen) 
16 November
 Final lecture – The New Political Right and "Europe" 
- Roger Eatwell (University of Bath)
Discussant Niklas Olsen (University of Copenhagen)