The House of European History: a brief introduction
In 2016, the House of European History will open its doors in Brussels. The genesis of the project goes back to 2007 when European Parliament President Hans-Gert Pöttering, at the beginning of his mandate, expressed his willingness to promote the creation of a centre that would work as a reference for European memory, as well as for reflection on European identity, and knowledge about the process of unity of the continent.
A seven-storey, newly renovated building will host a vast permanent exhibition presenting a transnational overview of European history in its wider global context, and with a special focus on the 20th century, the two world wars, and the European integration process. Previous centuries will be also accounted for, but choosing those elements that provide a special insight into more recent phenomena. Commonalities will be highlighted, but also the sometimes contrasting experiences of the different European societies. Numerous question marks, open-ended stories, and the contradictions inherent to some of the usual perceptions of history should convey to the visitor the idea of different viewpoints and diverse interpretations of history, as well as the ever-present need keep a critical eye. 
The permanent exhibition experience will be extended with debates, conferences, temporary and travelling exhibitions, publications, cultural events, educational programmes, networking activities, thorough internet-based content, and exchanges through social media. The House of European History will be born with a particular awareness of the importance of being firmly rooted in its local milieu -becoming an integral part of Brussels' cultural landscape and a new asset for EU institution visitors and city visitors alike. At the same time, the range of activities is meant to expand well beyond its building and surroundings. Close cooperation with networks and institutions within Europe and beyond will be a vital element for turning the project into a highly decentralized one, drawing on synergies from all over the continent, and making itself available to all.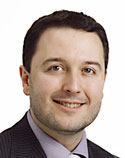 Martí Grau i Segú is member of the House of European History Academic Project Team since 2011. He completed his PhD in History at the Pompeu Fabra University (UPF) in Barcelona, and was Visiting Professor at Indiana University (2009-2011). A graduate in History and in Political Science at the Autonomous University of Barcelona (UAB), he started his professional career as director of several archeological excavations. He undertook graduate studies in International Relations at SAIS-Johns Hopkins University Bologna and UPF, before working at the European Institute for the Mediterranean, and teaching at the UAB (2002-2003). He served as Member of the European Parliament in 2008-2009. He is currently part of the Committee of Experts of the EU-PHORIA project (Memorial d'Alsace, Schirmeck, France), and the Scientific Committee of the European Observatory of Memories.