The Copyright Wars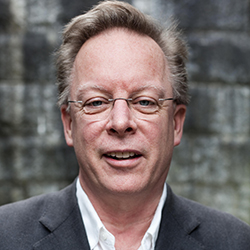 Peter Baldwin will give a lecture on his latest book "The Copyright Wars" followed by comments by Stina Teilmann-Lock,     Department of Design og Kommunikation, SDU Design, and Thomas Riis, Centre for Information and Innovation Law, University of Copenhagen.

Today's copyright wars can seem unprecedented. Sparked by the digital revolution that has made copyright—and its violation—a part of everyday life, fights over intellectual property have pitted creators, Hollywood, and governments against consumers, pirates, Silicon Valley, and open-access advocates. But while the digital generation can be forgiven for thinking the dispute between, for example, the publishing industry and Google is completely new, the copyright wars in fact stretch back three centuries—and their history is essential to understanding today's battles.In the book Peter Baldwin explains why the copyright wars have always been driven by a fundamental tension. Should copyright assure authors and rights holders lasting claims, much like conventional property rights, as in Continental Europe? Or should copyright be primarily concerned with giving consumers cheap and easy access to a shared culture, as in Britain and America? The Copyright Wars describes how the Continental approach triumphed, dramatically increasing the claims of rights holders.



Peter Baldwin is the Global Distinguished Professor at NYU's Center for European and Mediterranean Studies.
Arranged by Centre for Modern European Studies (CEMES) 
Research Group EHC (European Contemporary History
 


The Copyright Wars