Europe as a Global Process
With Europe as a Global Process we create an interdisciplinary research hub for the study of how 'Europe/Europeanness' emerged and reemerges out of the establishment, renegotiation and reproduction of geographical, political, social and cultural borders between 'Europe' and its outside.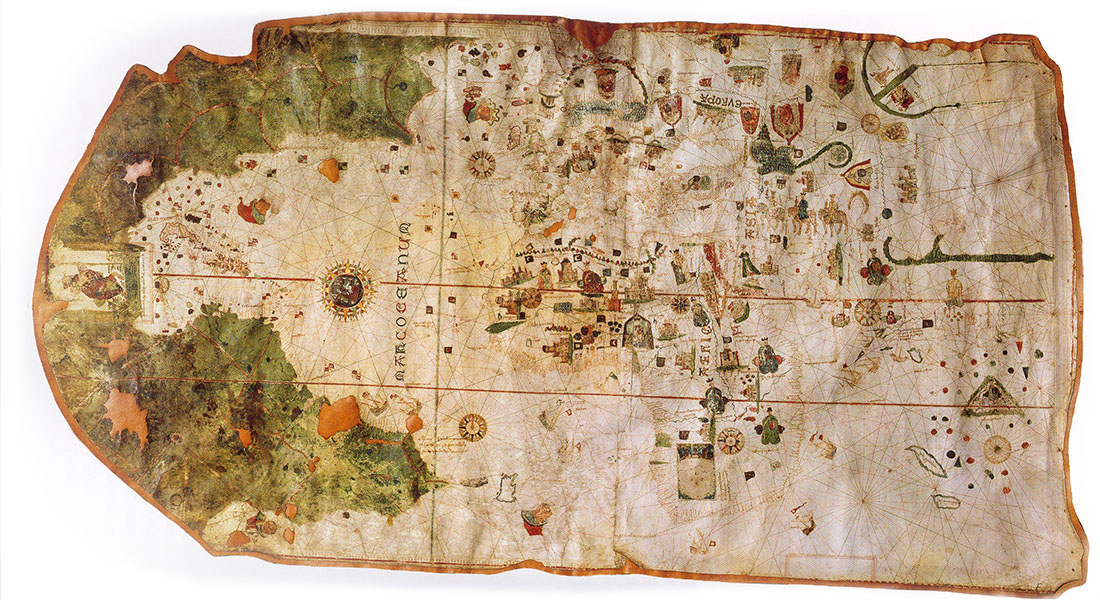 In this process the so-called 'non-European world' correspondingly emerged and reemerges as Europe's global counterpart, in the period ranging from the first seaborne Iberian exploration and colonization of the Atlantic islands to the most recent debates over the role of Europe in addressing the climate crisis. Europe as a Global Process will form an important contribution to CEMES' existing research groups by addressing the third point in CEMES' Research Strategy: Europe in a global perspective.
Three interrelated claims underpin the research group's activities. First, we move beyond purely geographically founded conceptions of Europe. In contrast, we conceive of Europe and Europeanness as a set of territorialized practices creating particularity and very often privilege through various border-making activities (the privilege of art, rationality, democracy, service, and capitalization to mention just a few). Indeed, if Europe is not and cannot be merely a place then Europe is a mobile scale, a set of social-spatial relationships, emerging with particular effects in different settings. The research group aims to explore the multifaceted process through which Europe continuously emerges in a multitude of practices and imaginaries all over the world.
Second, we side step the tendency of understanding Europe as a container of particular practices, institutions, rationalities, and sensibilities. Such internalist understandings of Europe typically operate by establishing European particularity through unacknowledged references to other parts of the world. While there can be no doubt about the particularity and concreteness of various life ways, institutions, and conceptual developments in Europe, we explore how such ways emerged in complex interplay with European global desires and global desires for Europe. We therefore ask how the very practices that made the outside world appear distinctively different simultaneously shaped European particularity. Indeed, if Europe is not and cannot be an internally given quality or identity then Europe and Europeanness is the muddled result of continuous engagement with borders - established, crossed, and at times dissolved.
Third and last, given that Europe is neither a place nor a quality but the result of processes that establish global interdependence (or in some interpretations global inequalities) – a process solidifying certain economic, social, political and cultural forms – we need new analytical and methodological tools in order to address the complex phenomenon of Europe. Through the proposed activities we aim to participate in the development of these necessary research tools. Indeed, by addressing Europe as a Global Process this research group contribute to current efforts to turn the study of various global contexts and entities from descriptive inquiries into analytical approaches through which we can explore the making of Europe and Europeans in the past and today.