Thinking the European Republic of Letters
We will study Europe from the perspective of its transnational intellectual heritage. Our starting point is the need to understand Europe not only in terms of politics, economics, and geography, but also as an intellectual endeavor and as a Europe of ideas. Without this rich intellectual legacy, Europe would literally be unthinkable.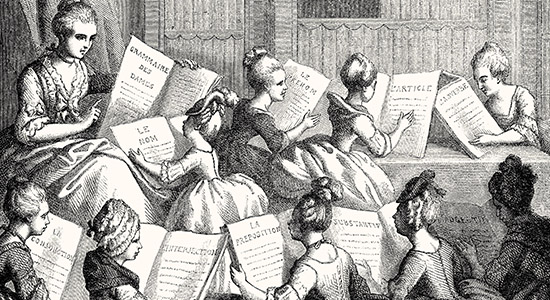 This group aims to broaden the scope of European studies and European cultural history by focusing on European thought in the context of comparative literary and philosophical discourses. Its purpose is to provide both an open forum for intellectual exchange and new approaches for scholars from various disciplines, especially philosophy, modern languages and literatures, comparative literature, and intellectual history. Our overall ambition is to provide a space for exploration and cutting-edge research on the intellectual development of modern Europe, focusing on the specific role of its intellectual and textual heritage, and to explore diverse European identities through their literary and historical expressions. In a new transnational setting, we will explore the philological foundations of this relationship. We will also examine its interactions with other branches of intellectual history, including art history, medical history, and the history of psychiatry.
Researchers
Internal
UCPH
| Name | Title | Phone | E-mail |
| --- | --- | --- | --- |
| Andersen, Katrine Helene | Associate Professor |   | E-mail |
| Benne, Christian | Professor | +4535330085 | E-mail |
| Dahl, Christian | Associate Professor | +4535329269 | E-mail |
| Ebbersmeyer, Sabrina | Associate Professor - Promotion Programme | +4535328861 | E-mail |
| Hoffmann, Birthe | Associate Professor | +4535328176 | E-mail |
| Hron, Irina | Associate Professor | +4535325961 | E-mail |
| Jensen, Julio | Associate Professor | +4535328455 | E-mail |
| Knopf, Alexander | Assistant Professor | +4535332577 | E-mail |
| Lock, Charles | Professor | +4535328622 | E-mail |
| Lupton, Tina Jane | Professor | +4593509415 | E-mail |
| Nexø, Tue Andersen | Associate Professor | +4535321268 | E-mail |
| Olsen, Niklas | Professor | +4551299676 | E-mail |
| Pedersen, Maria Nørby | Postdoc | +4535329803 | E-mail |
| Possen, David | Part-time Lecturer | +4535328100 | E-mail |
| Rosiek, Jan | Professor | +4535328349 | E-mail |
| Sandberg, Anna Lena | Associate Professor - Promotion Programme | +4535328156 | E-mail |
Lund University 
Bareis, Alexander
Dahlman, 

Britt 
Göransson, 

Elisabet 
Halldenius, 

Lena 
Hyltén-Cavallius, 

Isak 

Høgel, Christian
Klareld, 

Ann-Sofie 
Malmfors, 

Magdalena 
Persson, 

Maria 
Nilsson, 

Maria 
Schönström, 

Rikard 
Tranvik, 

Andreas 
Malmö University 
Kobaidze, Manana Kock
Stenbeck, 

Evelina 
Vamling, 

Karina